Learn how to cook delicious recipes for your family from professional chefs!


And gift your kids the lifeskill of cooking too!
What's Included In The Classes:
Includes both the adult course and kids course along with the two associating starter packs
ADULT COURSE:
*Adult Starter Pack
*2 Savory On-Demand Online Cooking Classes Per Month
*2 Sweet On-Demand Online Cooking Classes Per Month
*You can watch all classes at your convenience with life time access
*Weekly Meal Plan with Grocery List
*Bonus E-books
*Bonus Holiday Cooking Classes
*Basic Skills Video Vault
*Private Facebook Group
KIDS COURSE:
*Kids Starter Pack
*Knife and Kitchen Safety Lessons
*1 savory on-demand online cooking class
*1 sweet on-demand online cooking class
*Bonus Holiday and Specialty Classes
*Monthly "Nailed It" Challenge with Prizes
*Life-time Access
*Recommended for ages 5 and up (ages 4-7 will need some parental help with the stove and oven)
What's Included In The Starter Packs
The bundle includes both the adult starter pack and the kids starter pack to help you get cooking in the kitchen.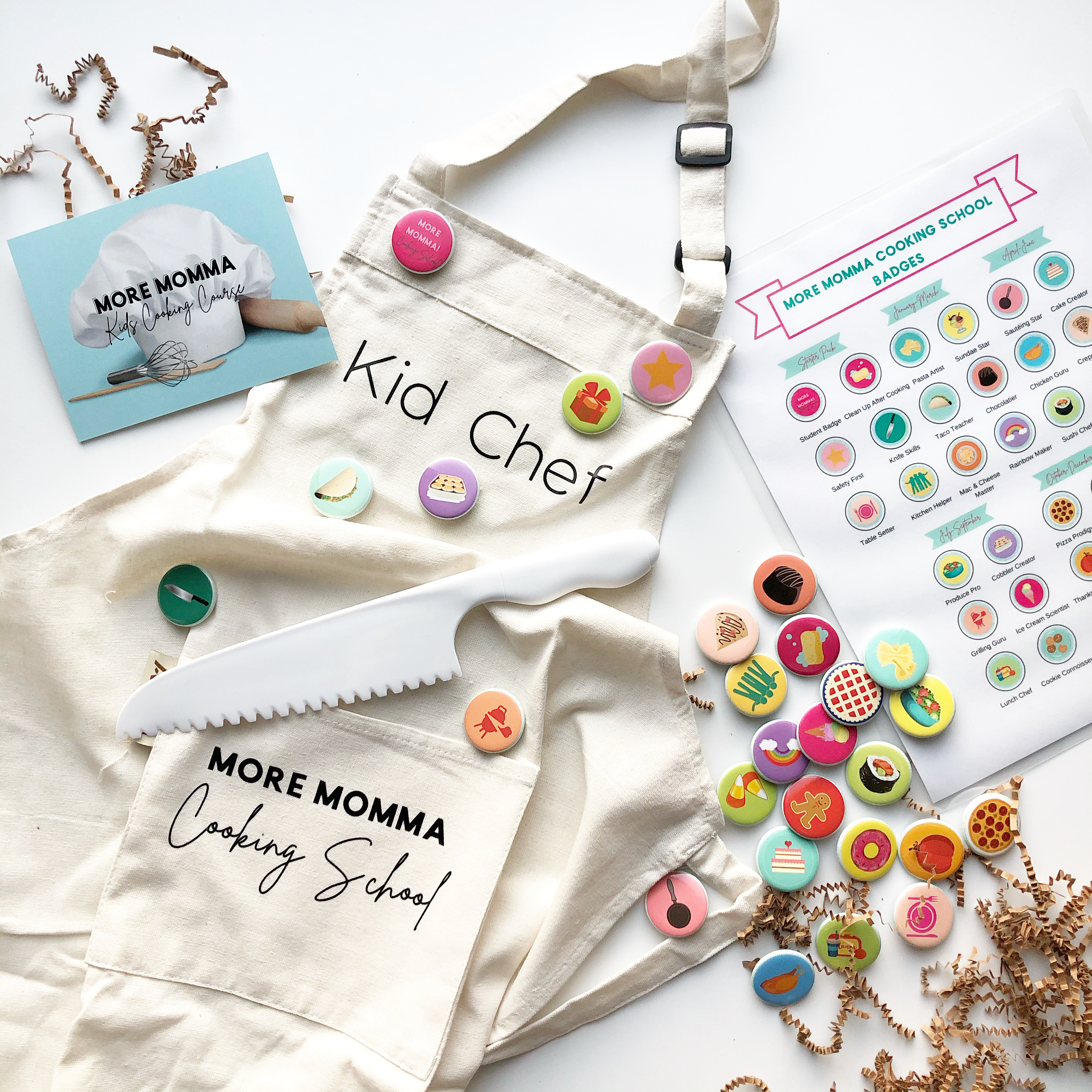 Weekly Meal Plan and Grocery Lists
I give you a weekly meal plan that helps you practice your new skills but in a time efficient way! All the recipes are family friendly and quick to make. And I give you a printable grocery list so you don't have to take any extra time planning! All recipes in the meal plans are adaptable for gluten and dairy free diets.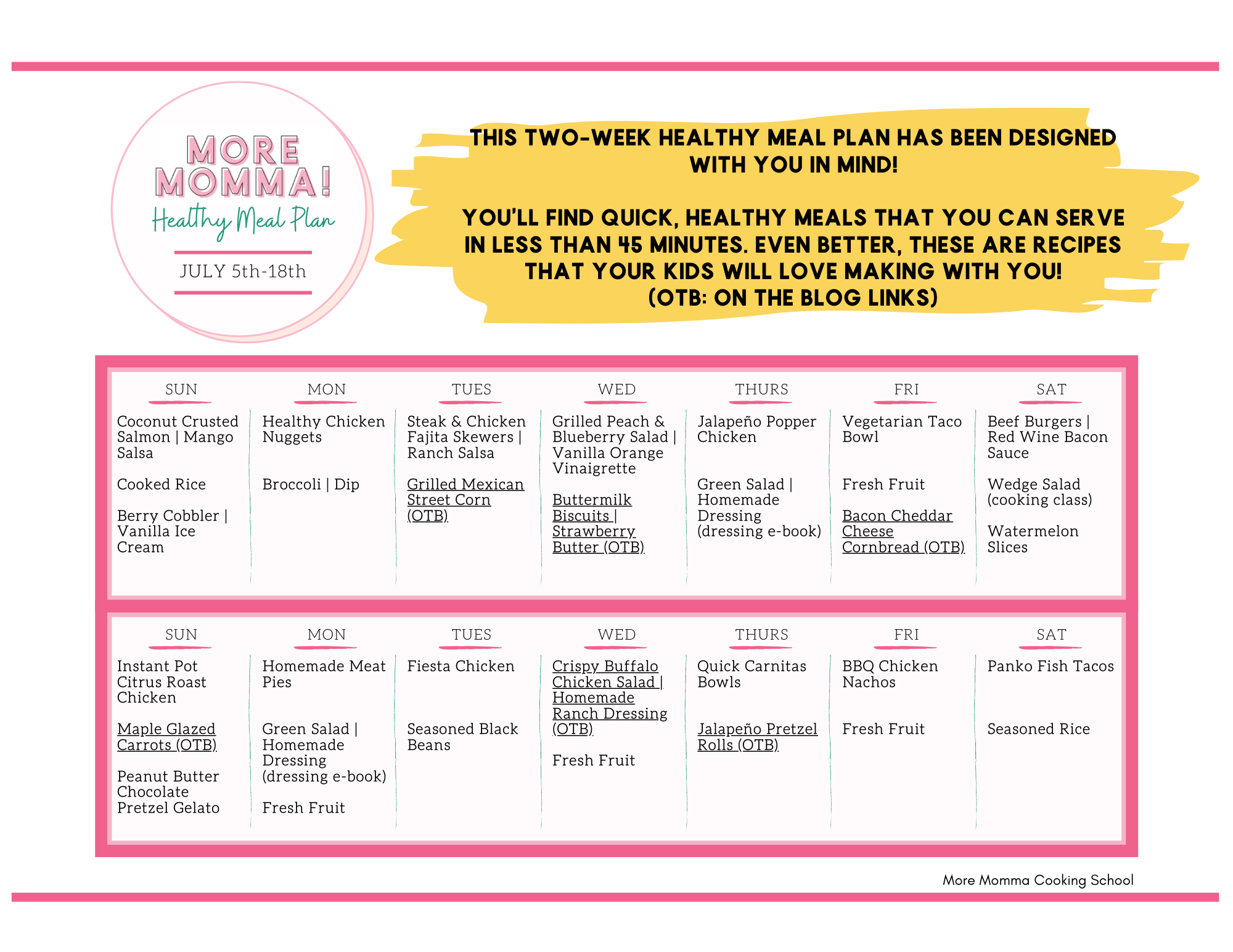 Other Classes We Offer
We have a cooking class and course for everyone!
See What People Are Saying...
"This was the best investment I could have ever made for my family. I never learned how to cook and now I feel confident in the kitchen and I am giving something to my children that I never was given. The lifeskill of cooking!"
-Tasha
"We got the badges and the kids actually want to clean up now to earn their cleanup badge! It's genius and so much fun for the kids."
-Eliza
"Cooking with my kids has always been so stressful. With this course my kids are learning how to properly use knives and kitchen safety and it makes me feel so much more comfortable having them in the kitchen."
-Rebecca
"I have seen such a shift in meal time. It has been the best thing for our family. Our whole family gets involved in the cooking process now."
-Sara
"My kids have LOVED cooking alongside me. I love that the curriculum for both the adult course and kids course go hand in hand so we are learning together."
-Tracy
"I love that my kids are learning a skill that they can take with them for the rest of their lives."
-Francis
"I have loved having this course to take with my daughter. We have bonded and laughed in the kitchen more than ever."
-Julia
"The format is so easy! I love that the videos aren't super long. They get to the point and teach you what you need to know."
-Claudia