Learn how to cook delicious recipes for your family from professional chefs!


And gift your kids the lifeskill of cooking too!
What's Included:
*2 (30 Minute or less) Savory Online Cooking Classes
*2 (30 Minute or less) Sweet Online Cooking Classes
*You can watch all classes at your convenience. They is a mix of pre-recorded and live classes that you can watch back anytime!
*Weekly Meal Plan with Grocery List
*Bonus E-books
*Bonus Holiday Cooking Classes
*Basic Skills Video Vault
*Private Facebook Group
PLUS
*Knife and Kitchen Safety Lessons
*1 savory cooking class
*1 sweet cooking class
*You can watch all the classes at your convenience.
*Bonus Holiday and Specialty Classes
*Monthly "Nailed It" Challenge with Prizes
*Life-time Access
*Recommended for ages 5 and up (ages 4-7 will need some parental help with the stove and oven)
Weekly Meal Plan and Grocery Lists
I give you a weekly meal plan that helps you practice your new skills but in a time efficient way! All the recipes are family friendly and quick to make. And I give you a printable grocery list so you don't have to take any extra time planning! All recipes in the meal plans are adaptable for gluten and dairy free diets.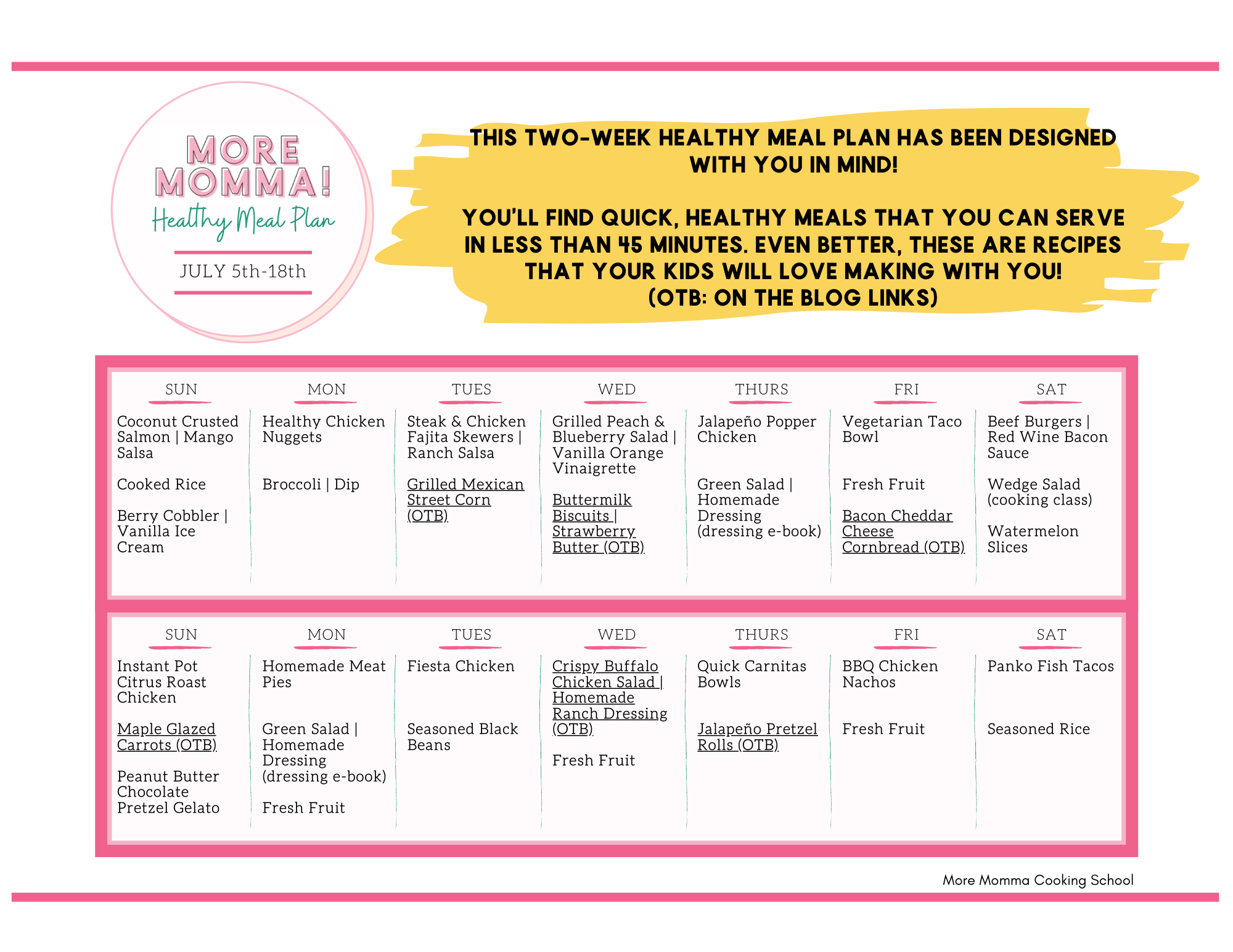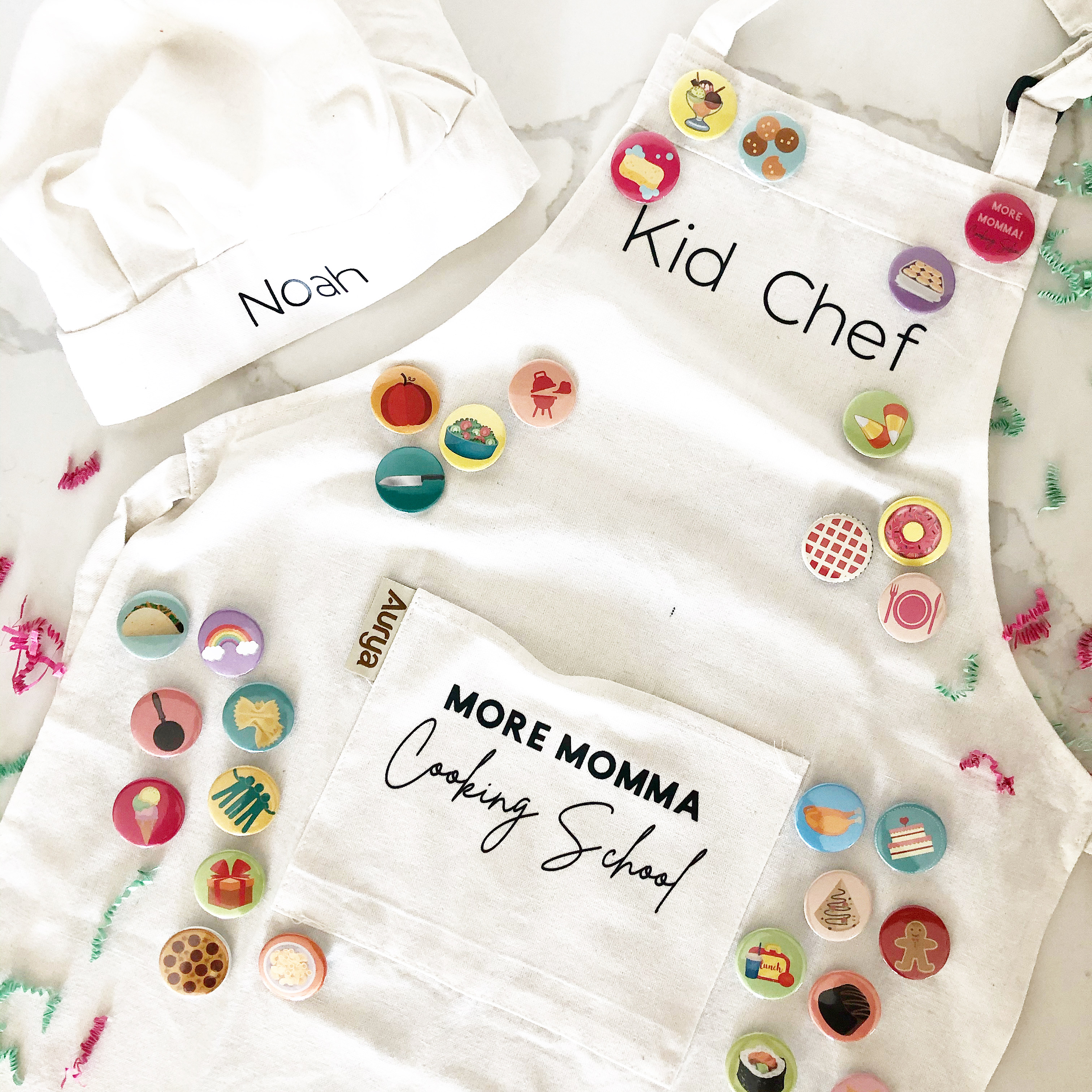 Make It Even More Fun With Badges
Have your child earn their badge after each cooking class as they perfect their skills and learn valuable cooking techniques, kitchen safety and character building.
Other Classes We Offer
We have a cooking class and course for everyone!